Sound System Design and Optimization Consulting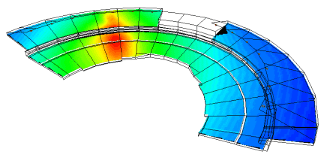 I have been doing consulting in sound system design since 1992. I have used pretty much all available software through the years such as AcoustaCADD, EASE 1,2,3 and 4, CATT and CADP2. In the late 90s, while working for JBL, i was also a Smaart trainer.
As a consultant, I have designed all types of venues from houses of worship and theatres to stadiums.
Often, sound systems are designed by the same people that select equipment for discotheques. While discos are not very critical with respect to anything other than bass, a lot of venues need consistent sound quality. A good example would be a stadium, where failure to deliver intelligible sound to some areas may be fatal if evacuation warnings cannot be heard and understood.
We also offer optimization services for systems that have already been installed.